Pay just $1 to get 4 graphic novels, pay more to support charity and get up to 29 huge packs of comics, readable on any book reader, PC, phone or tablet!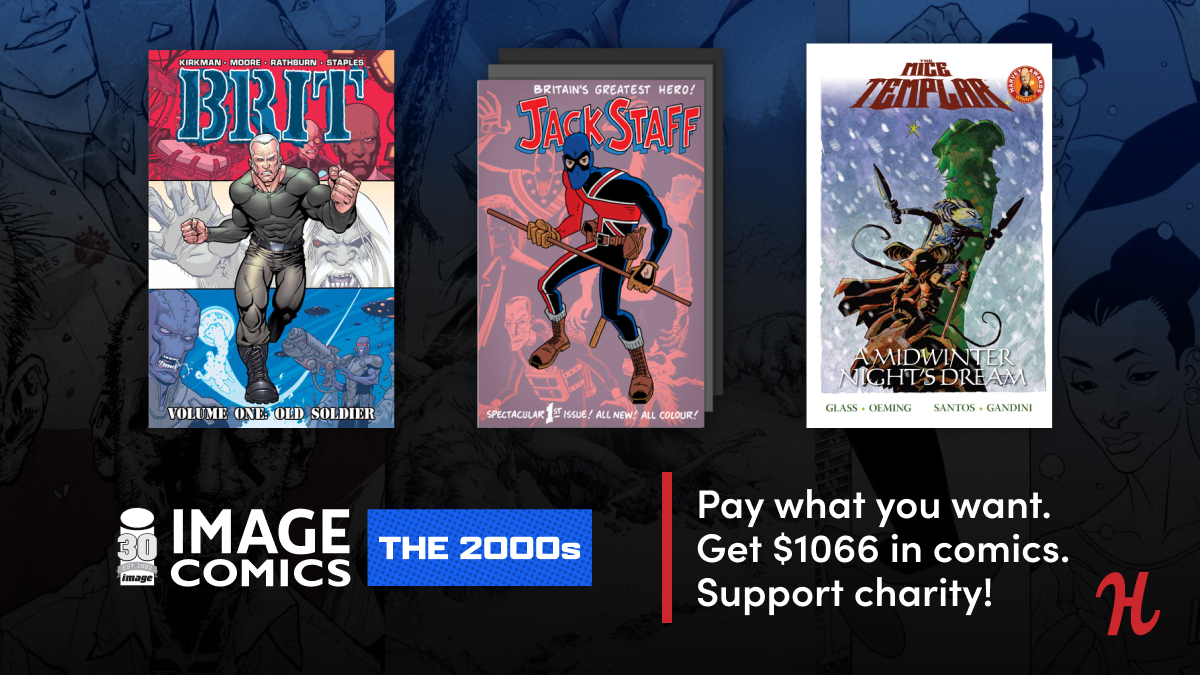 So, this is a bundle full of eBooks? What exactly is in it?
Image Comics turns 30 this year and we're ready to celebrate!
This bundle is all about Image in the 2000s, including the debuts of well-loved series like Invincible Volume 1: Family Matters, The Walking Dead Volume 1: Days Gone By, and Fear Agent: Final Edition Volume 1!
On top of the new heroes, villains, and sagas the decade brought, this bundle also includes the continuing adventures of fan-favorite Image characters Spawn,The Darkness, and Savage Dragon.
Grab this bundle and help support BINC (Book Industry Charitable Foundation)!
How much do all these ebooks cost?
Pay $1 or more. All together, these books would cost over US$1066. At Humble Bundle, though, you name your price of $1 for 4 eBooks or add more to increase your contribution and upgrade your bundle!
Where can I buy it?
Humble Comic Bundle: Image Comics The 2000s is available at Humble Bundle until August 18th 2022.
On what devices can I read these books?
Read them anywhere. The ebooks in this bundle are available in PDF, MOBI, and ePub formats, so they work on your computer, e-readers, iPads, cell phones, and a wide array of mobile devices!