Runescape is not only still a thing, but it's thriving! Here's a chance to jump into this legendary MMORPG with a bag of goodies from our friends at Humble Bundle.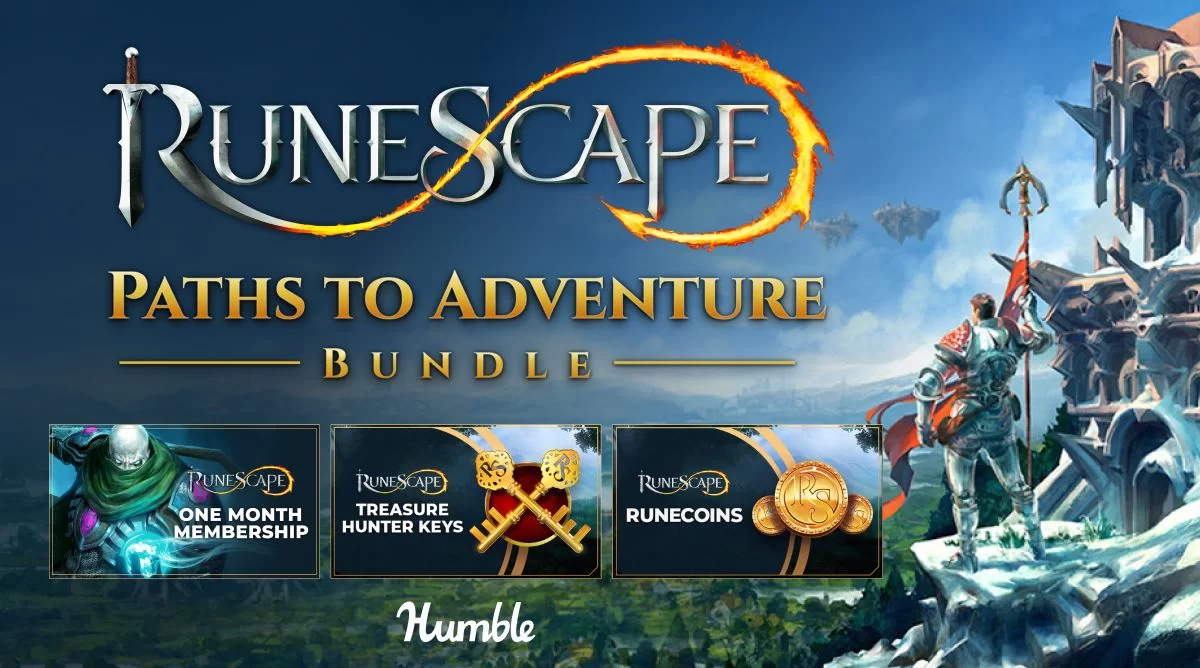 Gear up for adventure in the legendary high-fantasy open world MMORPG RuneScape!
This awesome game bundle features a 1-month membership granting access to additional content and features, along with a treasure vault full of Keys, Umbral Chests, RuneCoins, cosmetics, and more to enhance your journey. Explore the land of Gielinor, learn new skills, complete challenging quests, slay foul beasts, and help support SpecialEffect with your purchase!
TIER 1: Pay €11.47 or more to get all the items in this bundle, including one month of paid Runescape, 1 pet cosmetic and a bunch of key, crates and all the stuff that adventurers need.
Normally, the total cost for the items in this bundle is as much as $204.
The Humble Game Bundle: Runescape Paths to Adventure is available here