Get 19 visual novel Steam games for a total of just $12 in this PC game bundle. Includes Sakura Succubus, Sakura Swim Club and more.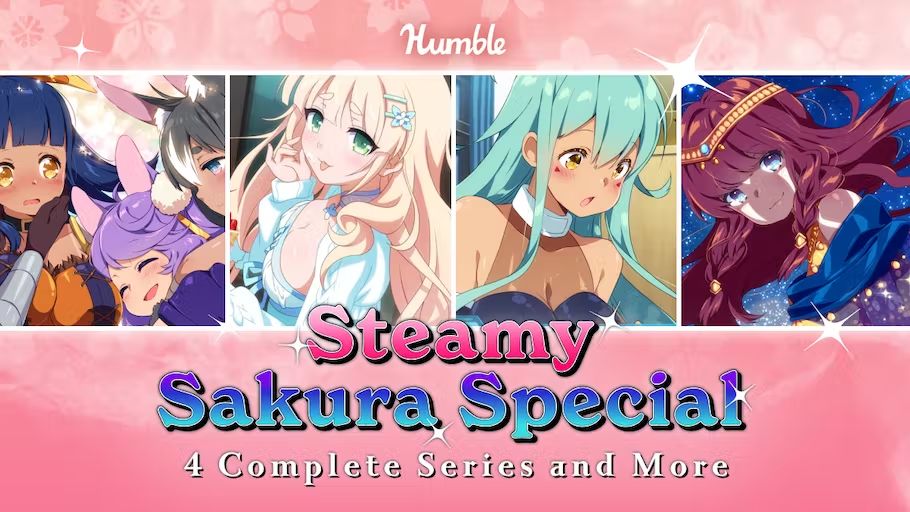 Lose yourself in stories of the succubi, dark witches, and knights of Winged Cloud's Sakura franchise in this collection of adult-themed visual novels!
This bundle features every entry released so far in the Sakura Succubus, Sakura Knight, Sakura Forest Girls, Sakura MMO series, along with a trio of other popular Sakura games, including the RPG Sakura Dungeon. Plus, your purchase helps support Direct Relief!
TIER 1: Pay $12 or more to get all 19 Steam keys in this game bundle:
All games and DLC are delivered as separate Steam keys. Normally, the total cost for the games in this bundle is as much as $200.
The Humble Game Bundle: Steamy Sakura Special is available here