IndieGala : Tokyo Anime MEGA Bundle
IndieGala ends the week with a variety of Anime titles, in what I would call a visual novel bundle. If you're a fan of visual novels, this is a great bundle for you! Although these games don't ring a bell for me, some of the titles certainly sound spicy enough to warrant a long hard look though 😉
Pay $1 or more to get these Steam games!
Your name is Jayson Traish, and you have just graduated from high school. You failed your exams horribly and you face a life of menial work. Your only recourse is to try get a job at a host bar, where your duties include, hitting on women, drinking copious amounts of alcohol and cleaning the toilets.
Orion: A Sci-Fi Visual Novel
"It's a lesson we never seem to learn… time isn't meant for human manipulation." Sam Acacius has received a horrifying message: the section of the Orion Torus where he lives, his only home, will be destroyed. This information has been entrusted to him alone. With the identity of the messenger itself obscured, Sam must decide whether the risks of investigation are worth it. What could a single person do to stop the inevitable?
A Wild Catgirl Appears follows the story of Ami, a loner at high school, as she joins the school's coding club and sets about making her first video game. They create Starla, an awesome catgirl ninja and create a figure to interact with their game. The figure doesn't quite work, but the next day Starla is quite real!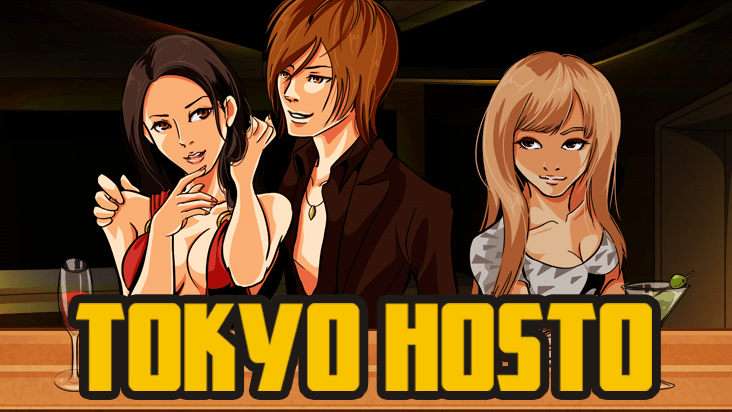 Pay $2.99 or more (ONLY FIRST 24h) and get all 13 AWESOME STEAM GAMES!
Our protagonist, a fairly ordinary, normal, down to earth young man, has his whole world view shattered when a strange force comes to him and causes him to switch bodies with his classmates. But not just any bodies, he leaps into the bodies of his two 'school idols' the girls he has had a crush on for a long time and been unsure who to ask out.
Sickness is a Visual Novel following the life of Suoh, a high school student turned violent criminal. Following the deaths of his parents, Suoh is left without a home or source of income. All he has is his twin sister, Sara, who he promises to provide for, even if doing so means throwing his life away. Available now in the visual novel bundle from IndieGala!
Echo Tokyo: Intro is a mini-game that acts as an introduction to the Echo Tokyo world and its people. Included within are two graphic novels telling origin stories of some of the main characters of the city.
Take on the role of Aaki, a seemingly normal if somewhat self conscious young man, whose life is turned upside down after a casual stroll through the local park. Now he has to deal with two mischievous demi-gods who insist he must marry one of them. If that wasn't enough it seems that several women he knows have also decided he must go out with them, and all the while he has his exams to deal with too.
Shan Gui is a short, linear, kinetic visual-novel set in Nanjing's gorgeous Purple Mountain. It follows the adventure of two young girls as they tour the park, attempting to recount faded childhood memories. Han Hui is moody and depressed until she eventually becomes enraptured by He Jia's overwhelming warmth and happiness. In He Jia, Han Hui finds respite from her sadness and a brand new friend… a friend who may be more than she suggests.
Lamia's game room is a Gothic style horror mystery card game. You are brought into a room by a mysterious woman named Lamia and forced to play games with people from different backgrounds. You will learn the story as the game progresses. Find out your opponents' weakness during conversations, in order to defeat them.
After Tomoyo's mother died he lost all contact with her side of the family, years later after finding an old keepsake, Tomoyo was able to remember his grandmother. Now Tomoyo finds himself at his grandmother Umi's beach resort, looking forward to a great summer where he can finally put the past to rest and possibly take his life forward in a better way than the coasting he was doing up until now. Of Course there Is Always A Catch…
Always The Same Blue Sky…
Always The Same Blue Sky approaches the medium from a fresh new angle, a gripping tale with no filler, no pretence. Complemented by breathtaking artwork and an addictive soundtrack, you can't afford to miss this amalgamation of young talent!
Within a galaxy of terraformed planets, a secret war rages between two intergalactic agencies. One of them—ARCHON—is developing the technology to invade people's minds. They have already tyrannized a planet called Teballai, and hope to use their mind-reading technology to spread their power across the galaxy. A second organization—FOE (Freedom Organization of Elites)—wants to destroy ARCHON's technology in the name of freedom.
Blue Rose is an interactive 'visual novel', following the viewpoint of the female knight Lena as she enters an unknown world deep in the mountains. Lena is a Templar of the Blue Rose, living her life to fight and protect her home and country.