---
In celebration of the 60th Anniversary of SEGA, get a HD remaster of a SEGA Saturn classic NiGHTS Into Dreams for FREE on Steam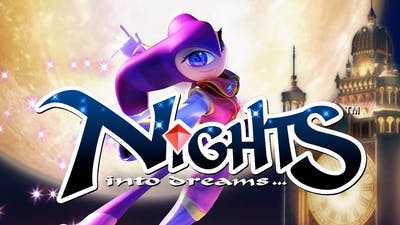 ABOUT THE GAME:
Slip off into the dream world and go on an aerial adventure as NiGHTS in this classic Saturn remake. Collect Ideya (colored orbs), rack up points, and battle bosses to help Elliot and Claris save Nightopia from Wizeman the Wicked. With enhanced graphics, achievements, leaderboards, and playable content from Christmas NiGHTS, this beloved title is back and better than ever.
Key Features:
Hd Dreams

See NiGHTS come to life like never before with HD graphics and widescreen. All 7 original dreams have been enhanced for an invigorated gameplay experience.

Christmas Nights
Experience the holiday season early with playable content from Christmas NiGHTS.
Achievements and Leaderboards
Track your progress against the most dedicated NiGHTS fans in the world.
Saturn Dreams
Long-time fans can re-play the game in its original form.
Extras

The Movie Theater and Gallery offer a behind-the-scenes look at the story and artwork that make NiGHTS into dreams… so special.
GET THIS GAME FOR FREE, HERE'S HOW TO:
Head over to the official SEGA 60th page. Choose Steam as your preferred platform and then the game will be added once you link your Steam account.
If you get an error, try again, for us it worked on the second try.
---
Want more free PC games? Follow us on Twitter, Facebook or Steam to get a notification of future free game giveaways