The Kill Screen Bundle features not only the first eight issues of the critically acclaimed Kill Screen Magazine in .epub, .mobi and .pdf format, but if you meet the bonus price, you also get two games: Glorkian Warrior (for Mac and PC) and Mount and Blade (a Steam redemption code for the PC version). Together that's over $50 worth of magazines and games in one package!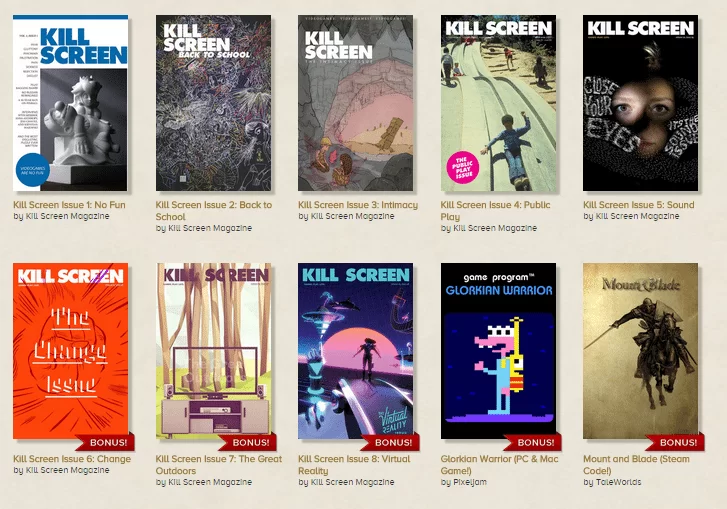 Games included:
Calradia is a land at war, offering great riches and even greater dangers to adventurers and mercenaries that flock to shed their blood on its soil in Mount & Blade. With courage and a strong sword, an unknown stranger can make a name as a warrior.
Glorkian Warrior: The Trials of Glork is a collaboration between Eisner Award winning cartoonist James Kochalka and indie game studio Pixeljam, makers of the prehistorically epic DINO RUN! It's a goofy mashup of Galaga-style shoot-em-up, simple platforming action, and Saturday morning cartoon.
Grab The Kill Screen Bundle over at Story Bundle!