---
The Humble Book Bundle: Coding Starter Kit by No Starch Press just launched on Monday, March 16 and will be live through Monday, April 6.
Ready, set, code! Designed for kids, this bundle of ebooks is the perfect first step for anyone ready to jump into the world of coding. Parents and teachers can learn alongside their children and students with ebooks like Build Your Own Website, Python for Kids, Invent Your Own Computer Games with Python, A Beginner's Guide to Circuits, and 25 Scratch 3 Games for Kids.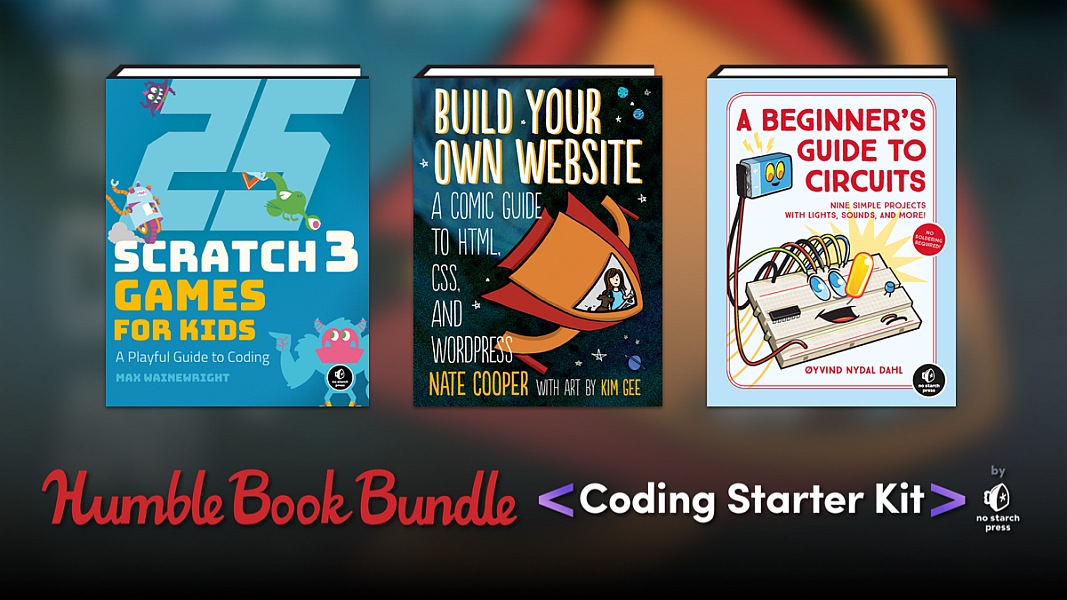 Pay $1 (about €0.90) or more. Normally, the total cost for the ebooks in this bundle is as much as $319. At Humble Bundle, you choose the price and increase your contribution to upgrade your bundle! This bundle has a minimum $1 (about €0.90) purchase.
Read them anywhere. The ebooks in this bundle are available in PDF, MOBI, and ePub formats, so they work on your computer, e-readers, iPads, cell phones, and a wide array of mobile devices!