---
The Humble Intro to Code 2021 Software Bundle just launched on Thursday, March 18 and will be live through Thursday, April 8.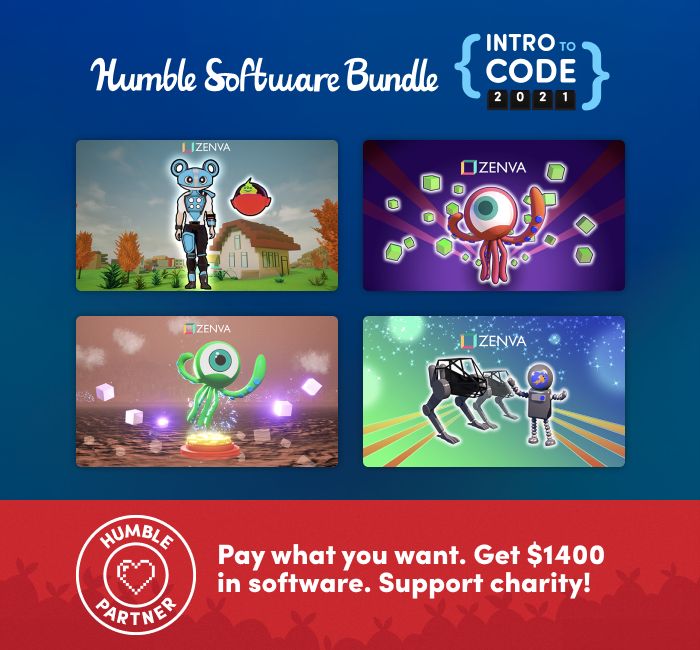 With this brand new Humble Software Bundle, you'll master the world's most popular languages by building real, portfolio-ready projects.
From building games in popular styles – including RPGs, strategy games, idle games, and more – to web development, mobile apps, data science, and machine learning, the skills you'll learn can be expanded upon to form strong foundations for your future projects.
Get software projects like Python Programming for Beginners, Build an Action RPG in Unreal Engine, and C++ Foundations. Finally become the coding expert you've always wanted to be, and your purchase will help support Donorschoose, Khan Academy, & Cure Cancer!
Pay $1 or more. Normally, the total cost for the software in this bundle is as much as US$1,400. Here at Humble Bundle, you choose the price and increase your contribution to upgrade your bundle! This bundle has a minimum €1 purchase.