---
UNI consists of 40 mini-games that you can enjoy with a second player and will be free on Steam from March 27th to March 31st. What's more, the game will remain yours and in your library even after the special offer has ended!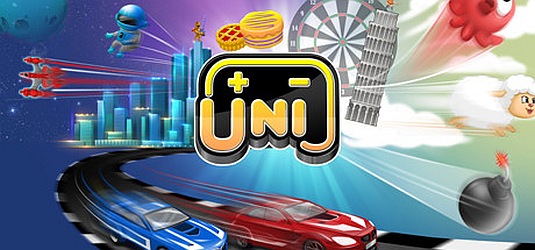 ABOUT THE GAME:
UNI includes games from many genres adapted for a two-player game experience:
(By update 2019/06/07 5 Games are added and New Mode (Random 5 mode) is added.
Sports, Action, Fighting, Arcade, Racing… Even RPG! It's easy to play and the rules are quite simple, making it enjoyable for all people regardless of age or gender.
UNI doesn't have many reviews yet and it usually costs $3.99.
HOW TO GET THIS FREE GAME ON STEAM:
Just head over to Steam or navigate to the game in Steam Client before March 31st 2020, add the game to your cart and checkout. Simple as that. After that, the game is yours to keep, and play, forever.
Available from now until March 31st 2020 – 19:00:00 CET
---
Want more free PC games? Follow us on Twitter, Facebook or Steam to get a notification of future free game giveaways