---
MCM Comic Con, one of the UK and Ireland's most exciting pop culture conventions, has teamed up with Fanatical to offer you a fantastic line-up of must-have digital comics – and, best of all, it's absolutely FREE!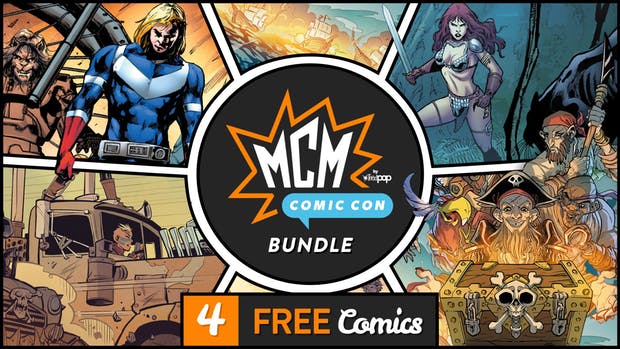 With the MCM Comic Con Bundle, you'll get four awesome comics from the artistic and creative minds of the industry in one collection:
Sea of Thieves, based on the hit online multiplayer game from Rare.
Prophecy, featuring well-known characters such as Vampirella, Red Sonja, Kulan Gath and Dracula.
The Wonderful World of Tank Girl #4 is the final edition in the stand-alone stories
Follow an elite group of intergalactic rangers as they travel through the mysterious and deadly cosmos in Kirby Genesis Captain Victory #1
PLUS – as part of your order, you will be sent a 10% discount coupon to use on your next bundle from Fanatical.