Grab a FREE Invasion DLC Steam key in a promo by Beta Dwarf available in a giveaway that ends January 13th 2021.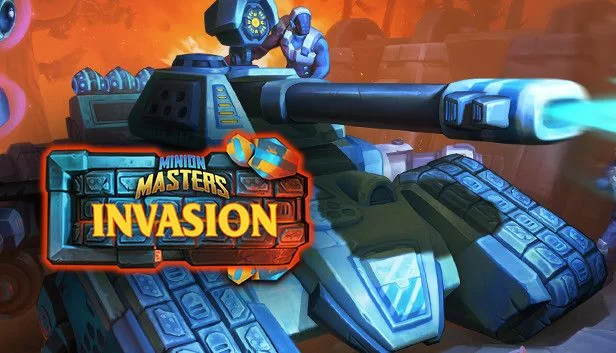 Invasion is a great +300% value bundle that gives you what you need to build your own R3-KT deck, including the R3-KT Master himself. It also gives you a headstart in this month's Season Pass.
Includes:
R3-KT (Master)
Dark Fury R3-KT (Legendary Master Skin)
5x Scrap Yard
20x Vulture Prime A83
20x Annihilator
40x Plasma Marines
5x Power Tokens (Get 5 extra random surprises)
3x Season Pass Tiers
R3-KT is a master of deception. He can create illusions of himself to confuse his opponent while laying out damage with his dual blasters. Play Outlander cards to build up your Tech, then use Scrap Yard to summon even more Outlander minions to fuel your invasion along with your Plasma Marines and Annihilators!
With this Master Box, you have the perfect Outlander kit to become a Commander Prime!
REVIEWS
"It's pretty fun. Ultimately it's a pretty damn good version of the Clash Royale model."
TotalBiscuit
"Pick Up and Play PvP at its finest"
GameSkinny
"If you're familiar with things like Nexus Wars and Castle Attack, or just Clash Royale, you're immediately gonna be able to pick this game up very very quickly. Obviously there is quite a lot of learning involved with the different troop types and cards available. But it's really slick. It's plays really really well. It's a good version of that game type, for PC."
TotalBiscuit
HOW TO GET THIS FREE DLC:
You'll need a base game of Minion Masters to play this DLC. The base game is free and available here, and the free DLC is here (free only before 13 Jan @ 5:00pm CET)
---
Want more free PC games? Follow us on Twitter, Facebook or Steam to get a notification of future free game giveaways
To see what other free games we wrote about, check out the Freebies category.