Oh no, more free PC game news this week! Check out the latest list of all the best AAA and indie free games you can grab right now!
Weekly free game highlights include Fallout 3 GOTY and Evoland Legendary Edition on Epic Games, Wolfenstein Enemy Territory on GOG and Steam and many, many more freebies!
Let's see what games you can download for free this week:
Don't want to miss any free games? Follow IndieGameBundles on Youtube, Twitter, Facebook or Steam to stay in the loop and get a notification when the next free game launches!
---
What's free on Steam this week:
Most free games on Steam are either bad or are designed to drain you with microtransactions, luckily there are a couple PC games that recently launched on Steam as free and are actually pretty good. Check them out:
Ukraine War Stories – based on true events in the early months of the Russia – Ukraine war, this series of visual novels tells the stories of civilians trapped on Russian-occupied territory.
Lost in Malul – in this 2D pixel beat-em-up, you will fight against enemies with multiple attacks, and larger than life bosses. Defeat enemies to get temporary power-ups and search the house for inventory items to progress through the story.
Necrobouncer: Prologue – Become the NecroBouncer and toss out rowdy guests in a roguelike adventure through the nightclub dungeon. Raise the dead, discover hundreds of relics, ban enemies and gobble up their powers. It's one hell of a good time, even if it is a glorified demo.
You can still get the Rebel Inc: Escalation – free Sand & Secrets DLC for a limited time on Steam. Note that you need to own the base game in order to claim this freebie.
Lord of The Rings Online is offering free quest DLC until the end of October. More details on how to get this free DLC in this post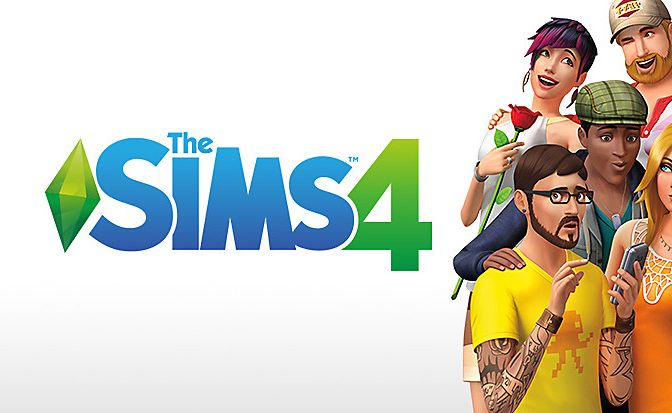 The Sims 4 is one of the most popular game franchises today, with new games and a steady stream of DLC expansions coming out all the time, and from October 18th it's permanently free!
To get The Sims 4 for free on Steam, head over to the official Steam page and add it to your account for free! Also available on consoles!
---
What's free at Epic Games Store this week?
Epic Games Store is giving away two free PC games this week:
Fallout 3 GOTY is a now legendary post-apocalyptic RPG, and GOTY version collects the base game plus all the expansions. Time to replay it, I guess!
Fallout 3 GOTY has Mostly Positive user reviews, it usually costs $19.99 but will be available for free at Epic Games Store until next Thursday.
Also don't forget to get Evoland Legendary Edition, the other freebie at Epic! This indie game is all about the evolution of games and is a very unique and very fun game.
NEXT WEEK at Epic you can get Saturnalia and Warhammer 40,000: Mechanicus
---
Follow IndieGameBundles on Youtube, Twitter, Facebook or Steam to stay in the loop and get a notification when the next free game launches!
---
Any other new DRM-free free game deals?
The latest addition to GOG's list of free games is Wolfenstein: Enemy Territory, now free on both GOG and Steam! Read all about it here.
Indie Gala is offering 2 free PC games for free at this moment. All of the following come as DRM-free downloads:
Currently there's just two freebies to download at Itch.io:
Got Amazon Prime?
During the month of October 2022, get Fallout 76: The Pitt, Middle-earth: Shadow of War and Total War: Warhammer II. Plus, more games! 
If you don't have Amazon Prime you can still get the games by using a trial account. More about that in this post.
One more freebie at Amazon Prime for this month is the Flames of the Nether DLC for Minecraft Dungeons. Get it at this link. Available until November 9th.
---
Curated lists of free games on IndieGameBundles:
---
Want more free PC games? Follow us on Twitter, Facebook or Steam to get a notification of future free game giveaways.
To see what other free games we wrote about, check out the Freebies category.
To see what was free in the previous weeks, check out the "weekly update" tag.