Another giveaway on Steam is live! You have until October 13th to grab We Were Here Expeditions: The FriendShip free on Steam. Grab it before then and keep it forever!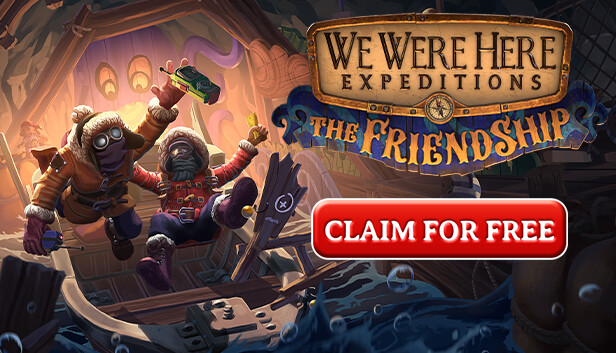 ABOUT THE GAME:
Partner up with your friend online and test your friendship by solving puzzles together in an abandoned amusement park. Work together to overcome brain-teasing challenges in this standalone We Were Here experience.
Think you and your bestie can take on any challenge together? We'd like to see you try! This new bite-sized standalone We Were Here experience will really put your friendship to the test. To prove that your friendship can overcome anything, you will need to take on several puzzling challenges.
It's all about Communication, Teamwork… and Trust. Talk together, work together, and most of all, believe in your friend.
GET THIS GAME FOR FREE, HERE'S HOW TO:
Open Steam and add the game to your account free of charge. Once you do that, the game will remain in your Steam library forever. Enjoy playing!
---
Want more free PC games? Follow us on Twitter, Facebook or Steam to get a notification of future free game giveaways