Endless Space is a turn-based 4X strategy game, covering the space colonization age in the Endless universe, where you can control every aspect of your civilization as you strive for galactic domination. Get it for free on Steam today!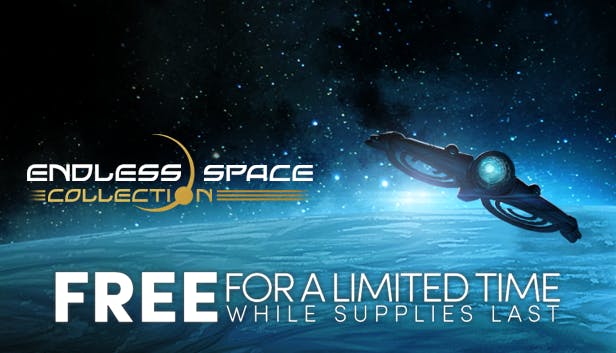 Don't want to miss any free games? Follow IndieGameBundles on Twitter, Facebook or Steam to stay in the loop and get a notification when the next free game launches!
ABOUT THE GAME:
Endless Space Collection includes Endless Space and Endless Space – Disharmony.
Guide one of eight civilizations as you strive for galactic domination. Will you control the entire galaxy through subtle trade and diplomacy, explore every corner of the universe to find powerful artifacts and resources, overwhelm other civilizations with your advanced technologies, or destroy your enemies with massive armadas?
Endless Space Collection has Very Positive reviews on Steam and it usually costs $9.99
HOW TO GET ENDLESS SPACE COLLECTION FOR FREE:
Head over to Games2Gether and create an account then login
Go to the Rewards section
Link Games2Gether with your Steam account to get the game for free
Make sure to check out all the other goodies that are also free such as Company of Heroes 2 game and some DLC's, art, comics…
---
Want more free PC games? Follow us on Twitter, Facebook or Steam to get a notification of future free game giveaways