---
Immerse yourself in Little Nightmares, a dark whimsical tale that will confront you with your childhood fears! Get this spooky horror game for free for a limited time in a promo by Bandai Namco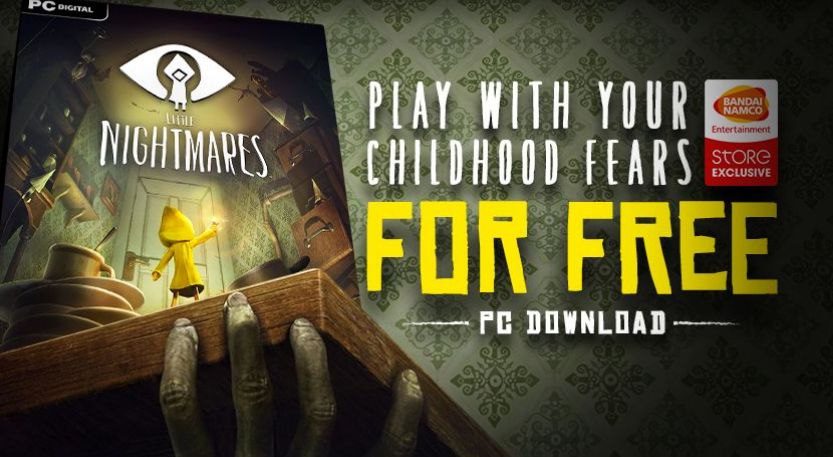 ABOUT LITTLE NIGHTMARES:
Immerse yourself in Little Nightmares, a dark whimsical tale that will confront you with your childhood fears! Help Six escape The Maw – a vast, mysterious vessel inhabited by corrupted souls looking for their next meal. As you progress on your journey, explore the most disturbing dollhouse offering a prison to escape from and a playground full of secrets to discover. Reconnect with your inner child to unleash your imagination and find the way out!
Little Nightmares usually costs $19.99 but will be available for free at Bandai Namco for a limited time. 
FOLLOW THESE STEPS TO GET LITTLE NIGHTMARES FOR FREE:
Head over to Bandai Namco website, add the game to your cart and checkout. You'll need to create a free account and enter some basic info. After that, check your email for a Steam key (might take a while).
EDIT: It seems they ran out of keys and that the giveaway has ended, but the giveaway on the US site is now live at this link.
IMPORTANT: This offer is not available in all regions. If you can't claim it from your region, try using a VPN connected to servers in EU.
---
Want more free PC games? Follow us on Twitter, Facebook or Steam to get a notification of future free game giveaways
To see what other free games we wrote about, check out the Freebies category