Pay just $1 to get 3 graphic novels, pay more to support charity and get up to 28 huge packs of comics, including Saga, Ice Cream Man, Sex Criminals and more!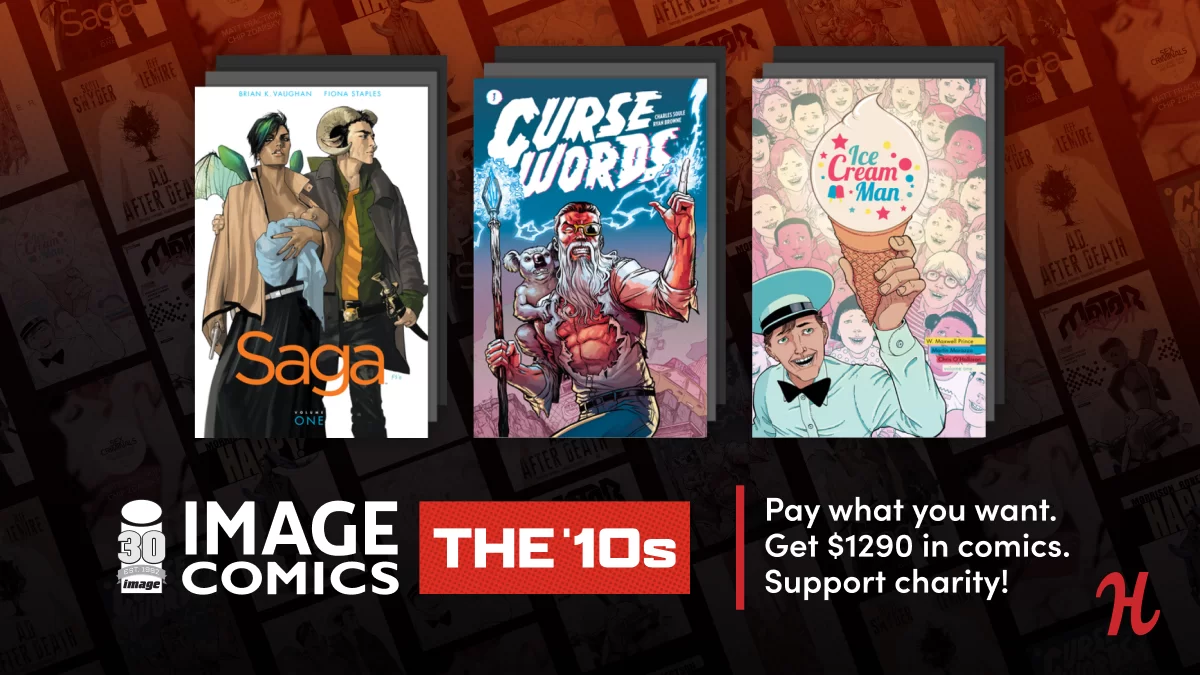 So, this is a bundle full of eBooks? What exactly is in it?
It's Image Comics' 30th anniversary, and you're all invited to help celebrate!
In the 2010s, Image pulled together some amazing talent to create some of the most memorable books of the last decade, including Saga (Vol. 1–9), Ice Cream Man (Vol. 1–5), Sex Criminals (Vol. 1–6), and more.
With over two dozen series (many with multiple volumes), you're getting an instant collection of some of the world's best modern comics—all while supporting the Book Industry Charitable Foundation.
How much do all these ebooks cost?
Pay $1 or more. All together, these books would cost over US$1290. At Humble Bundle, though, you name your price of $1 for 3 eBooks or add more to increase your contribution and upgrade your bundle!
Where can I buy it?
Humble Comic Bundle: Image Comics The 10s is available at Humble Bundle until December 17th 2022.
On what devices can I read these books?
Read them anywhere. The ebooks in this bundle are available in PDF, MOBI, and ePub formats, so they work on your computer, e-readers, iPads, cell phones, and a wide array of mobile devices!