If you like free PC games, you've come to the right place! Check out our latest list of all the best AAA and indie free games this week, starting with Shadow Tactics: Blades of the Shogun on Epic, Fallout: New Vegas free via Amazon Prime Gaming and much more freebies!
Check out the list of free PC games for this week:
Hey, don't want to miss any free games in the future? Follow IndieGameBundles on Youtube, Twitter, Facebook or Steam to stay in the loop and get a notification when the next free game launches!
---
Our pick of new free games on Steam this week:
Most free games on Steam are either bad or are designed to drain you with microtransactions, luckily there are a couple PC games that recently launched on Steam as free and actually look pretty good. Check them out:
Hats and Hand Granades – Very Positive reviews. Kill your friends and steal their hats in this free cover-based twin-stick shooter! Wage multiplayer versus battles online or on the couch. Face off in colorful arenas with destructible environments and bangin' music.
Different Strokes is a collaborative online painting game where players can create, edit, and rate each other's art! A great game for the creative types.
Breadsticks is a speed-based platformer with throwable platforms! Travel through the dangers in the woods as a fox boy to join afternoon tea with Mr. Bear.
---
What's free at Epic Games Store this week?
Epic Games Store is giving away two free PC games this week:
Shadow Tactics Blades of the Shogun, a hardcore tactical stealth game set in Japan around the Edo period will be free to download at Epic Games Store until November 17th.
Alba: A Wildlife Adventure is an exploration game with really good reviews. If you like relaxing games, make sure to get this PC game for free at Epic before Nov 17th 2022.
NEXT WEEK at Epic you can get groovy and shoot deadites with your boomstick in Evil Dead The Game and conquer battlefields in a turn based strategy Dark Deity.
---
Follow IndieGameBundles on Youtube, Twitter, Facebook or Steam to stay in the loop and get a notification when the next free game launches!
---
Any other new DRM-free free game deals?
Indie Gala is offering 5 free PC games for free at this moment. All of the following come as DRM-free downloads:
Get 3 FREE Coding Online Courses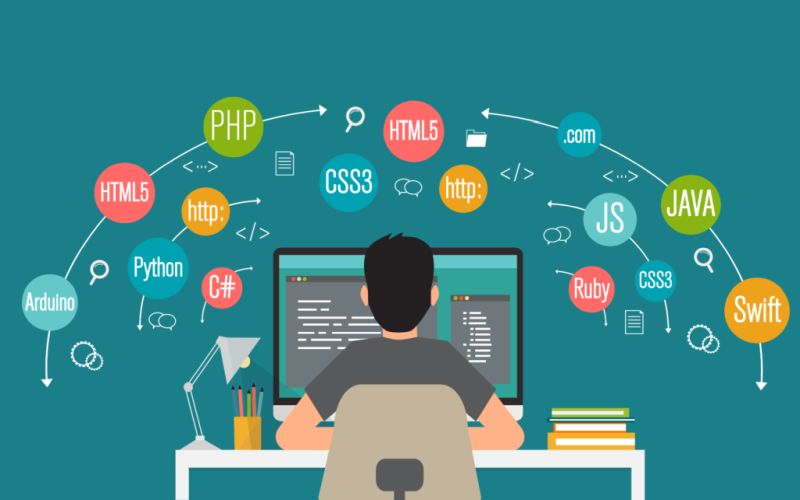 Courses Offered in this free bundle:
1 Hour CSS (Sheet-Style Language)
1 Hour Javascript (Programming Language)
1 Hour HTML (Markup Language)
Free Games With Amazon Prime for November 2022: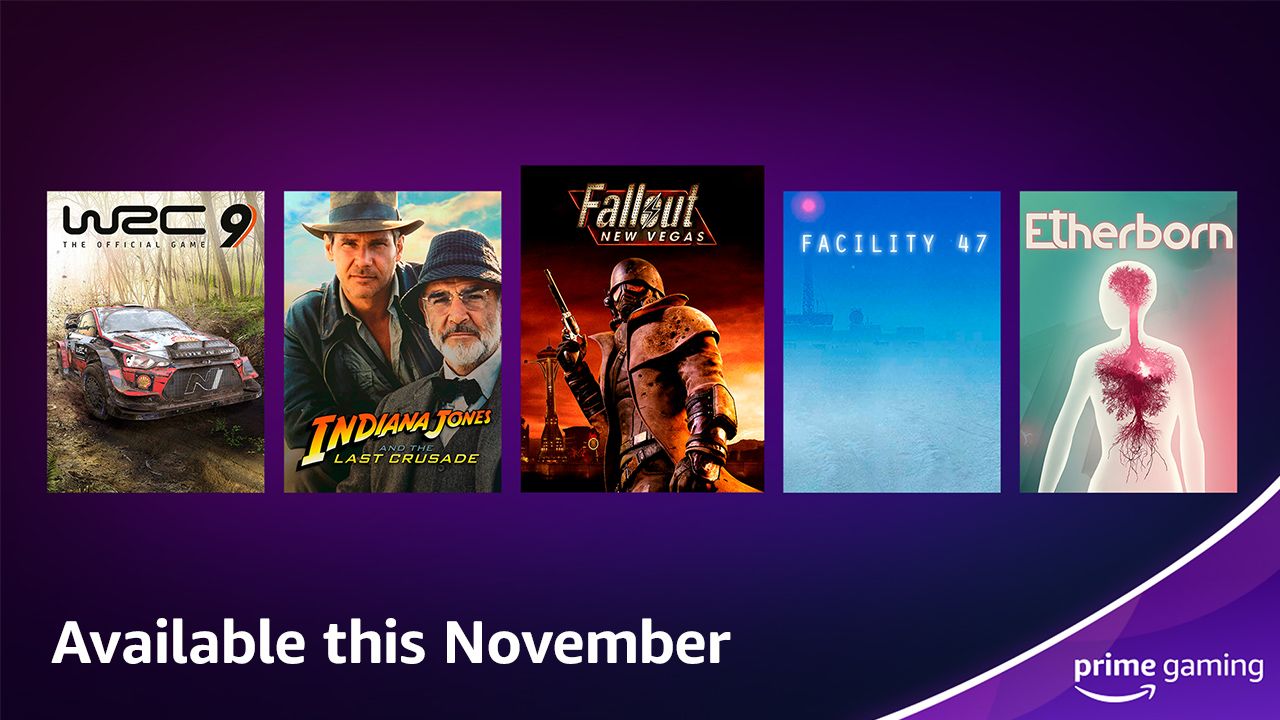 Got Amazon Prime?
List of free games anyone with Amazon Prime Gaming can get for free during the month of November 2022:
Fallout: New Vegas Ultimate Edition – Traverse the post-apocalyptic Mojave Wasteland in search of the men who wronged you in your past. Fight your way to exact revenge, all while making an impact on thousands of post-apocalyptic desert dwellers in the process.
Indiana Jones and the Last Crusade – From LucasArts and Disney comes the point-and-click classic adventure set in Europe, 1938. The Lost Ark was just a warm-up! A great evil is after the most powerful talisman of all – the Holy Grail. A few brave men stand in the way. Fortunately, one of them is Indiana Jones. And this time, he has his dad with him.
Facility 47 – Journey through a remote research facility in the depths of the freezing Antarctic tundra, solving thrilling puzzles along the way and unlocking new locations around the Facility.
WRC 9 – Zoom through tracks around the world in the leading off-road simulation franchise, now with even more realistic gameplay and more content than ever: three new rallies, 35 new special stages, the ability to create your own custom championships and entirely redesigned engine sounds!
Etherborn – Go forth and seek your purpose as you delve into an environmental puzzle platformer built on exploring and understanding mind-bending, gravity-shifting structures.
Whispering Willows – Interrelate with the spirits of the dead, solve the complex puzzles of the mysterious mansion and help Elena find her missing father in this horror/adventure puzzle game.
Last Day of June – An interactive, deep, cinematic adventure story centered around love and loss, Last Day of June asks players, "What would you do to save the one you love?"
HOW TO CLAIM FREE GAMES WITH PRIME?
If you are Amazon Prime member: just head over here and claim the games.
If you are not Amazon Prime member: You can still get these games for free with a trial account. To get all the games listed above, just subscribe to Amazon Prime (that also includes Prime Gaming, previously know as Twitch Prime) FOR FREE. After the initial free trial period (that you can cancel anytime), Amazon Prime costs from $2.99 to $12.99 per month depending on your country. If you plan to "snatch games and cancel subscription", don't forget to unsubscribe!
Read more about it here.
---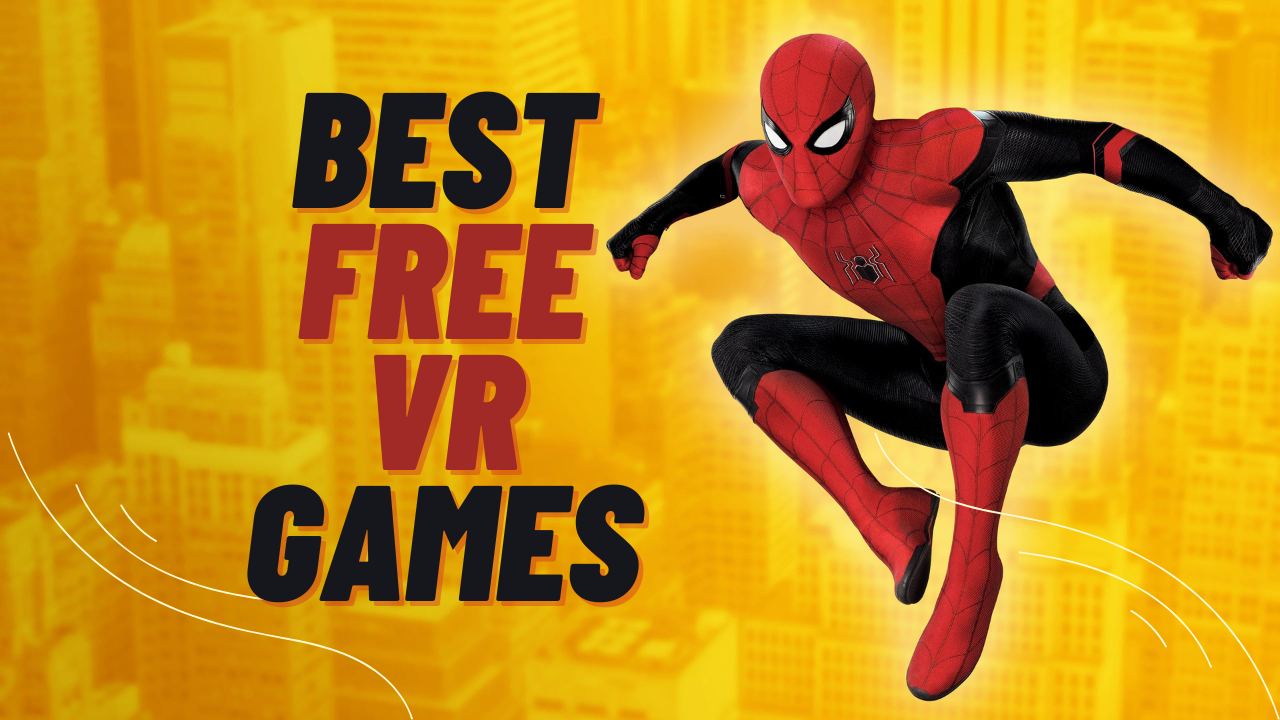 Check out my list of best VR games you can grab at the moment.
Other curated lists of free games on IndieGameBundles:
---
Want more free PC games? Follow us on Twitter, Facebook or Steam to get a notification of future free game giveaways.
To see what other free games we wrote about, check out the Freebies category.
To see what was free in the previous weeks, check out the "weekly update" tag.