This week you can grab Hue and Tell Me Why free on Steam, Midnight Ghost Hunt free at Epic games and many, many more free PC games and DLC are available for free at the moment!
Check out the updated list of free PC games for this week:
Hey, don't want to miss any free games in the future? Follow IndieGameBundles on Youtube, Twitter, Facebook or Steam to stay in the loop and get a notification when the next free games and free Steam key promo launches!
---
Our pick of new free games on Steam this week:
Most free games on Steam are either bad or are designed to drain you with microtransactions, luckily there are a couple PC games that recently launched on Steam as free and actually look pretty fun. Check them out:
Quasimorph: End of Dream is the first chapter of the extraction turn-based RPG Quasimorph. Confront your fears in brutal shootouts with PMC -fighters and demons and try to survive to complete your mission and bring the gear back to your spaceship!
World of BoreCraft is a retro 2004 flash-like parody that asks the question, how much will you sacrifice to become the greatest WoB player ever?
Aphotic Descent is a game in which you play as a diver whose submarine crashed at the bottom of the ocean. With no other option for survival, you must make your way to a nearby underwater research facility facing terrifying creatures, all while descending deeper and deeper…
List of free PC games on Steam this week:
DONTNOD is giving away FREE copies of their adventure game Tell Me Why: Chapters 1-3 on Xbox. You can also get all 3 chapters for free on Steam during June. Read about it in this post.
Hue is a vibrant, award-winning puzzle-adventure, where you alter the world by changing its background color. Get this great indie game for free on Steam before June 8th and keep it forever!
---
What's free at Epic Games Store this week?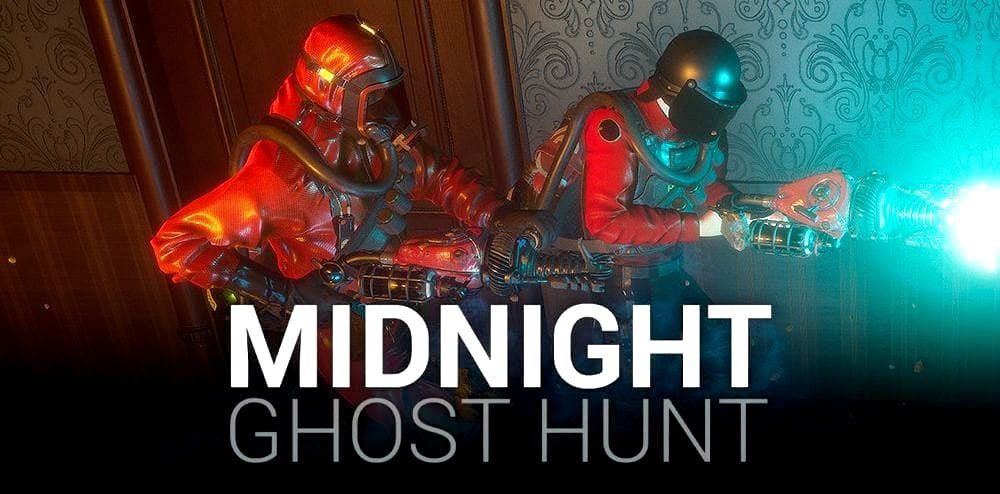 Epic Games Store is giving away one PC GAME FOR FREE this week:
Midnight Ghost Hunt is a chaotic multiplayer hide-and-seek game. Possess seemingly harmless objects as Ghosts or chase them down as Hunters before the clock strikes midnight!
Grab this free PC game at Epic Games this week! Available until June 8th.
---
Follow IndieGameBundles on Youtube, Twitter, Facebook or Steam to stay in the loop and get a notification when the next free game launches!
Any other DRM-free free game deals?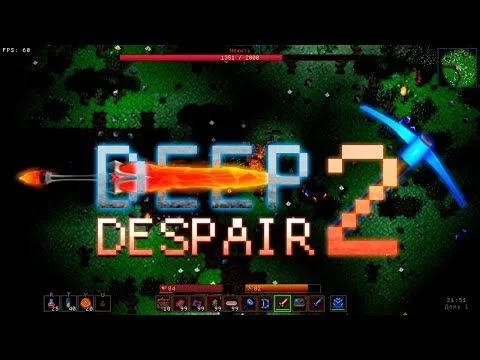 Indie Gala is offering 3 free PC games for free at this moment. All Indie Gala free games are DRM-free downloads for PC (and sometimes Mac and Linux):
No free game promos on GOG at this moment but check out this ever-growing list of 50+ free games available at Good Old Games.
This week on Itch you can get many free games:
Still free – Immortal Darkness: Curse of the Pale King is a dark fantasy dungeon crawler, that blends the best of old school dungeon crawlers with modern graphics, slick combat, and context driven audio. More about it at this post. Grab the game at this page for a limited time.
---
Get 3 FREE Coding Online Courses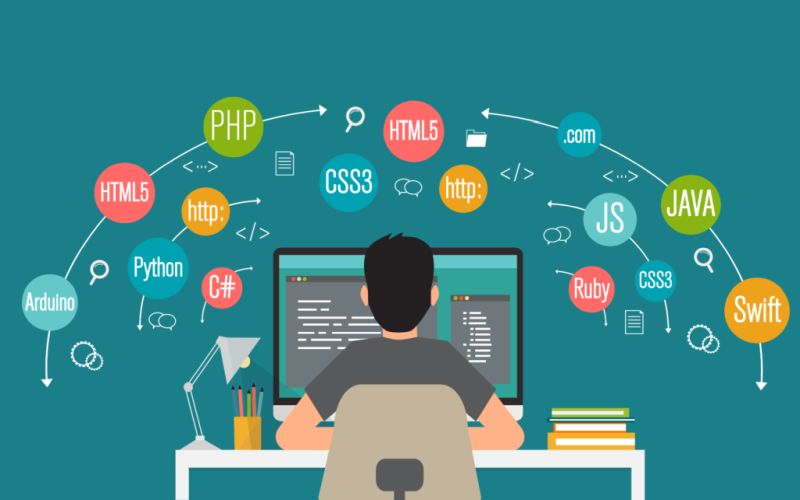 Courses Offered in this free bundle:
1 Hour CSS (Sheet-Style Language)
1 Hour Javascript (Programming Language)
1 Hour HTML (Markup Language)
---
Free Games With Amazon Prime for June 2023:
List of free games coming in batches every Thursday during June 2023:
June 1 Sengoku 2 [Amazon Games App] – Take on the role of a warrior summoned by a shrine princess and fight throughout various historical periods to defeat the Dark Monarch.
June 1 Mutation Nation [Amazon Games App] – Help two youths save their hometown by battling it out against a genius biologist who's been turning humans into mutants.
June 8 Soccer Brawl [Amazon Games App] – Kick, punch and battle it out against robot players representing different countries in this fun soccer game.
June 8 Over Top [Amazon Games App] – Race through breathtaking places, from urban areas, to mountainous regions and snowy roads in this over the top racing game.
June 15 The Super Spy [Amazon Games App] – Punch, kick and use weapons to defeat enemies as players make their way through a large building to rescue captives.
June 15 Top Hunter [Amazon Games App] – Jump, shoot, throw and perform special attacks to defeat the space pirates who aim for total domination in this side-scrolling action game.
June 15 SteamWorld Dig 2 [Amazon Games App] – Dig deep, gain riches and unearth the terrors of the underworld in this platform mining adventure influenced by classic Metroidvania style games.
June 22 Neverwinter Nights: Enhanced Edition [Amazon Games App] – Return to the Forgotten Realms in this bestselling Dungeons & Dragons roleplaying game with 100+ hours of award-winning adventures and the tools to create your own!
June 22 Autonauts [Amazon Games App] – Build, create and automate with your colony to create an ever evolving autonomous paradise of agriculture, industry and enlightenment.
June 22 Revita [Amazon Games App] – Harvest and sacrifice souls to grow your power in order to challenge procedural encounter rooms and intimidating bosses in this fast paced twin-stick roguelite platformer.
June 29 Roguebook [Amazon Games App] – Embrace the challenge of a roguelike deckbuilder by building a team of two heroes to unleash powerful combos and defeat the legends of the Roguebook!
June 29 Once Upon a Jester [Amazon Games App] – Become stars of the famous royal theatrical spectacle as players take on the role as Jester and his best friend Sok to travel the kingdom, improvise theater shows and perform on stages far and wide for audiences everywhere to enjoy.
June 29 Gems of Destiny: Homeless Dwarf [Legacy Games Code] – Delve into an intriguing story about Axel, the dwarf, and his journey to create a new city for him and his friends.
HOW TO CLAIM FREE GAMES WITH PRIME?
If you are Amazon Prime member: just head over here and claim the games.
If you are not Amazon Prime member: You can still get these games for free with a trial account. To get all the games listed above, just subscribe to Amazon Prime (that also includes Prime Gaming, previously know as Twitch Prime) FOR FREE. After the initial free trial period (that you can cancel anytime), Amazon Prime costs from $2.99 to $12.99 per month depending on your country. If you plan to "snatch games and cancel subscription", don't forget to unsubscribe!
Read more about it here.
---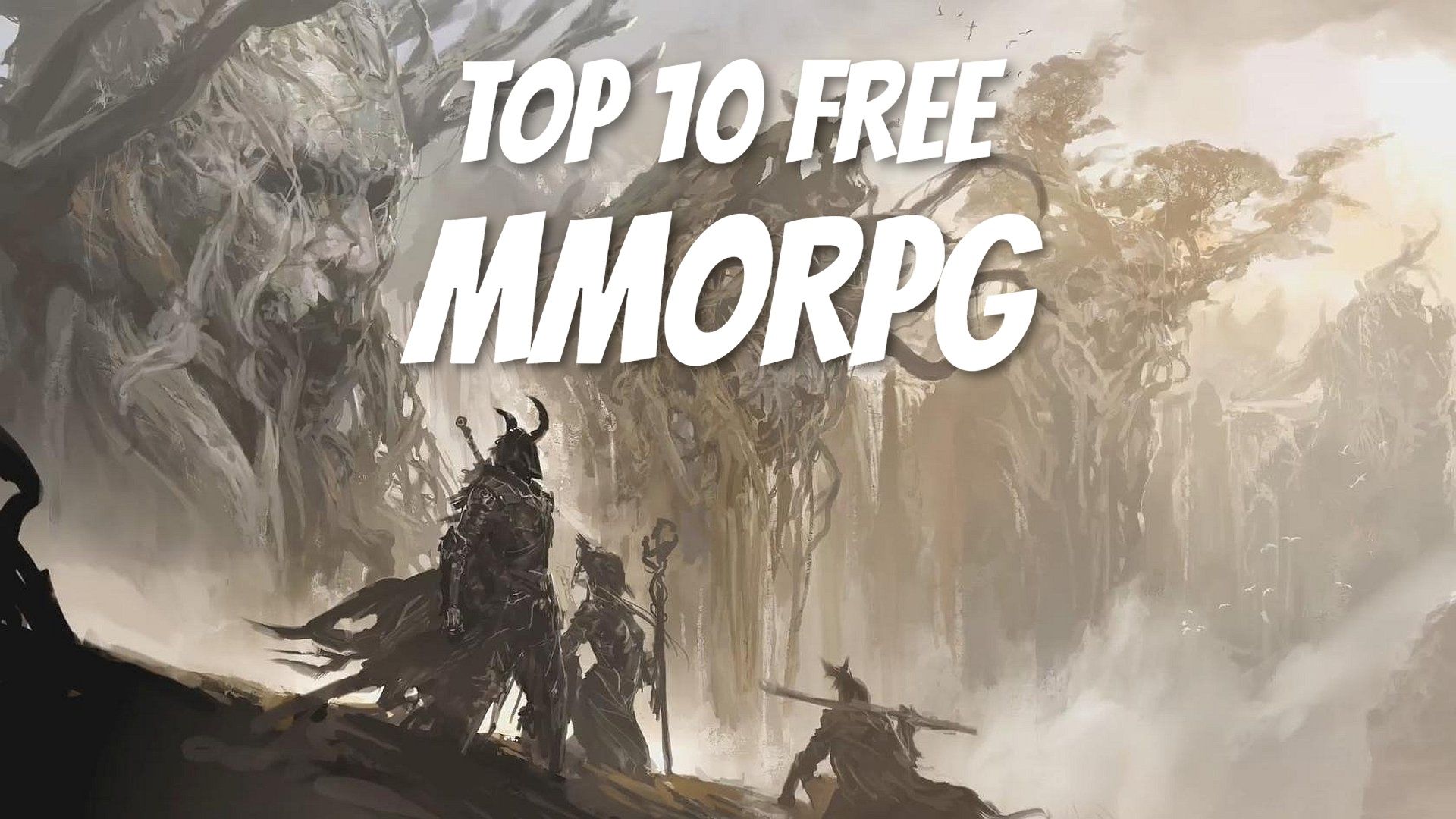 Other curated lists of free games on IndieGameBundles:
---
Want more free PC games? Follow us on Twitter, Facebook or Steam to get a notification of future free game giveaways.
To see what other free games we wrote about, check out the Freebies category.
To see what was free in the previous weeks, check out the "weekly update" tag.